I was given a Microsoft fitness tracker after receiving the 1st place at the MIT Grand Hack. After having used it for 2 weeks, I decided to redesign the Microsoft Health app.
According to The Journal of the American Medical Association: more than half of the people who'd bought a fitness tracker eventually stopped wearing it, and of those, the third quit within six months.
I hope to increase long-term user engagement in the following ways:
1. Provide an individualized and empathetic progress tracking experience
2. Reduce the number of decisions the user has to make in finding the right workouts
 Meet Nashra
A 22 year old college student who 

hopes to be more active.

She doesn't like to go to the gym alone because

she doesn't know what workouts she should do.

She enjoys having

guidance

in the gym.
She feels very

fulfilled

when she sees or feels any physical

improvements

through exercises.

"Which muscle is this exercise for?"

is the most frequent question she asks.
More personalized and empathetic sign up survey
The sign up survey is where the experience begins. It asks questions to understand the user's physical condition, knowledge, history and difficulties for health and fitness. The system would use these data and the activities collected on the band to motivate users to live healthier.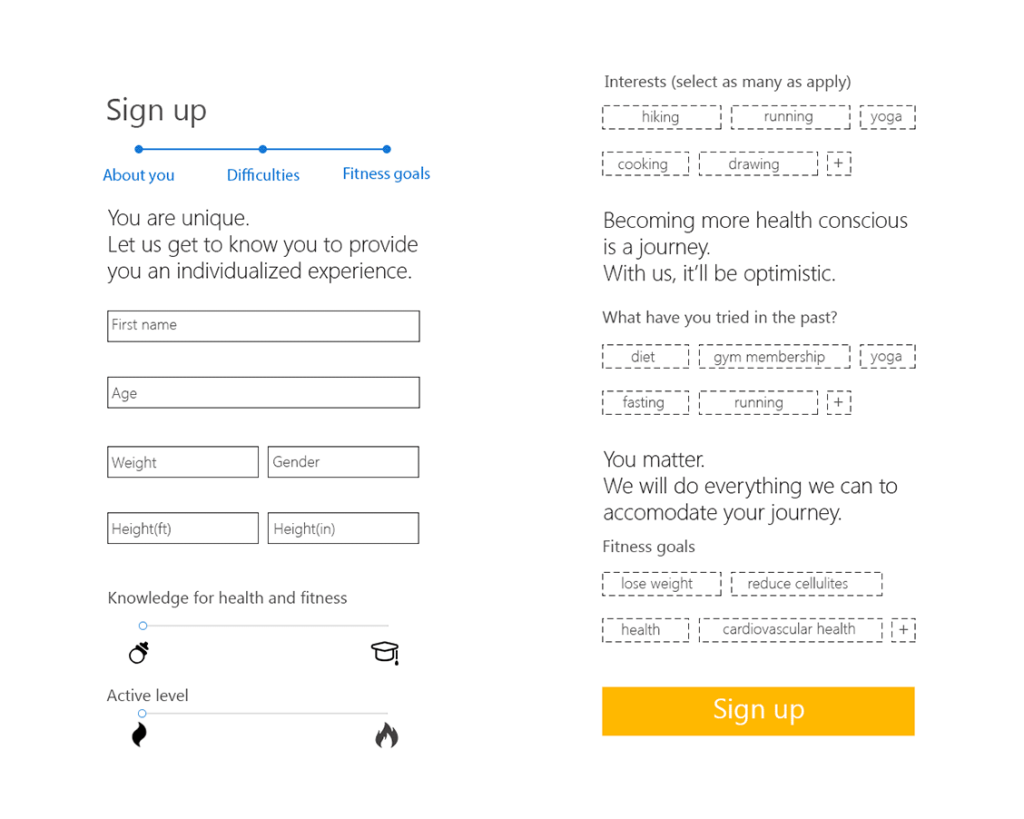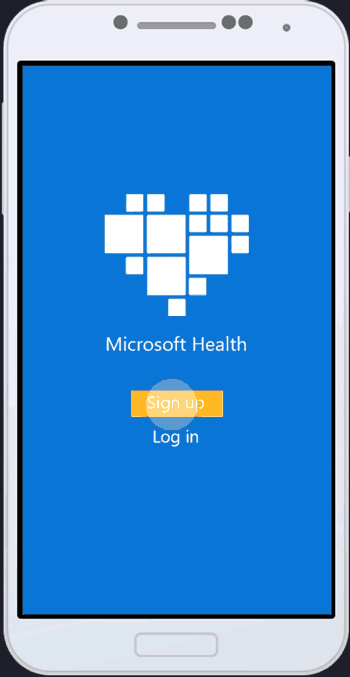 More Intuitive navigation and individualized home page
 In order to reduce the cognitive load, the number of items on the menu is reduced from 16 tabs to 9.
The home page gives an overview of the daily progress, recommended posts based on the user's knowledge level for fitness and health, interests, and activities collected from the band.
Self-awareness leads to self-improvement
The infographics are designed to be an intuitive and insightful display on the user's progress and improvement over time.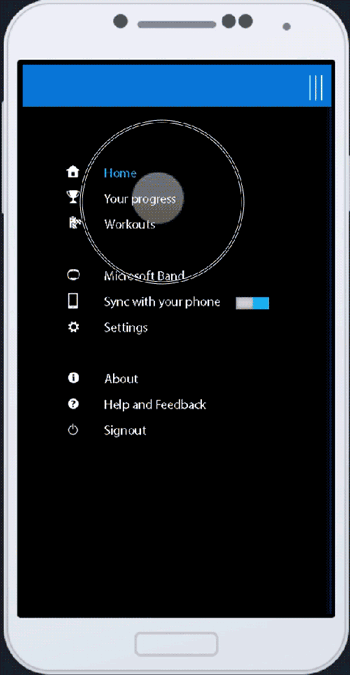 Less time spent on decision-making, more time for workouts
To make the selection process easier, the interface limits the number of choices that the user has to make to begin a workout. In the strength training page, the user can find a workout by simply picking out muscle groups that she hopes to target.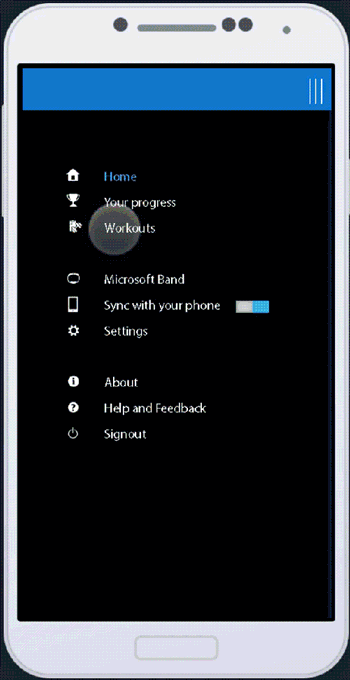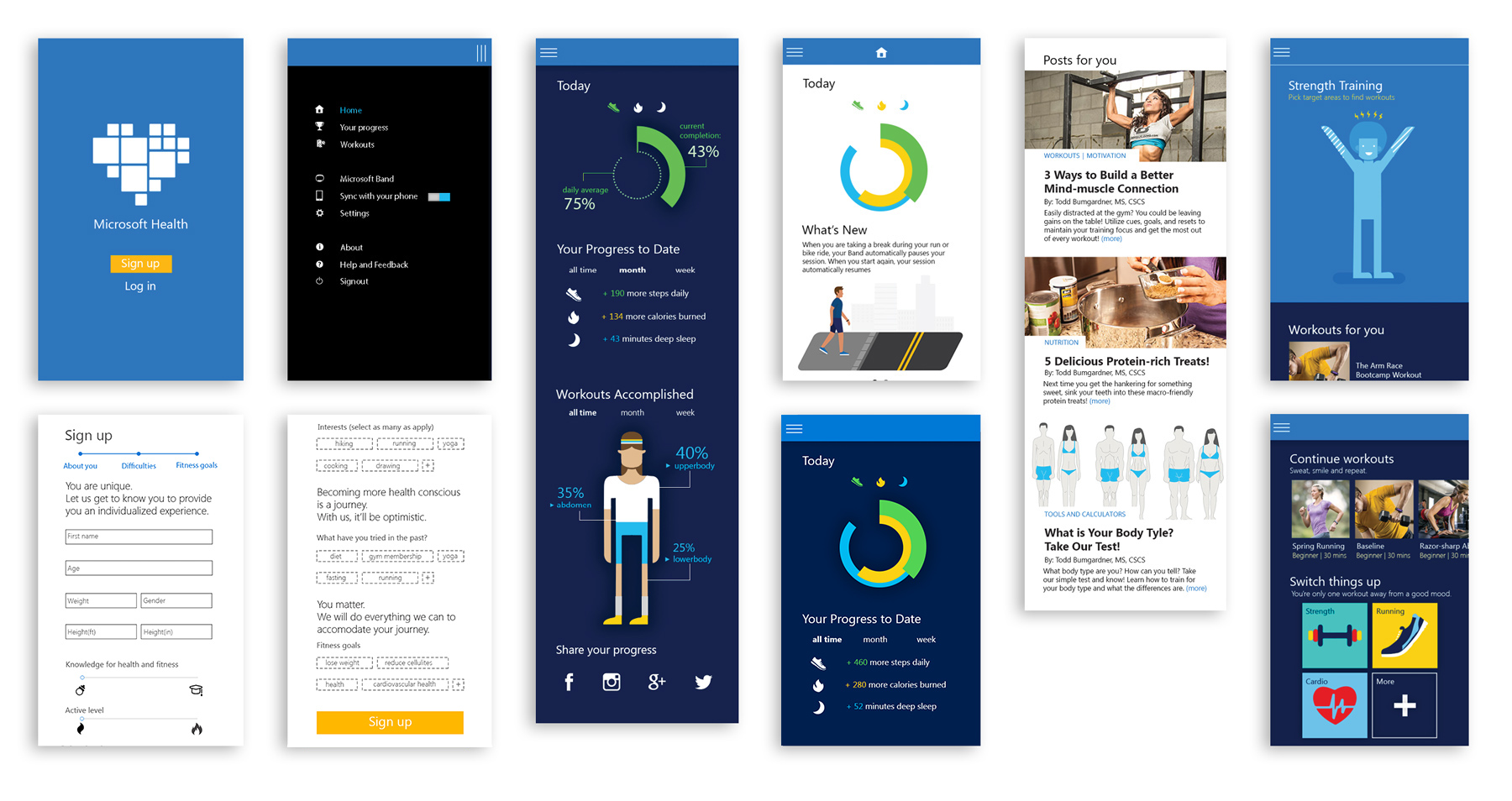 With the redesigned app, Nashra not only feels confident about going to the gym alone, but also enjoys sharing her progress with her friends and family.