BRAINSTORM+ NEED FINDING
We had around 100 ideas. We then narrowed them down to 30 then to 5. We first evaluated our ideas by user needs. We then brought these ideas to professional therapists and users. This is how we decided to go along with the gamifying physical therapy idea.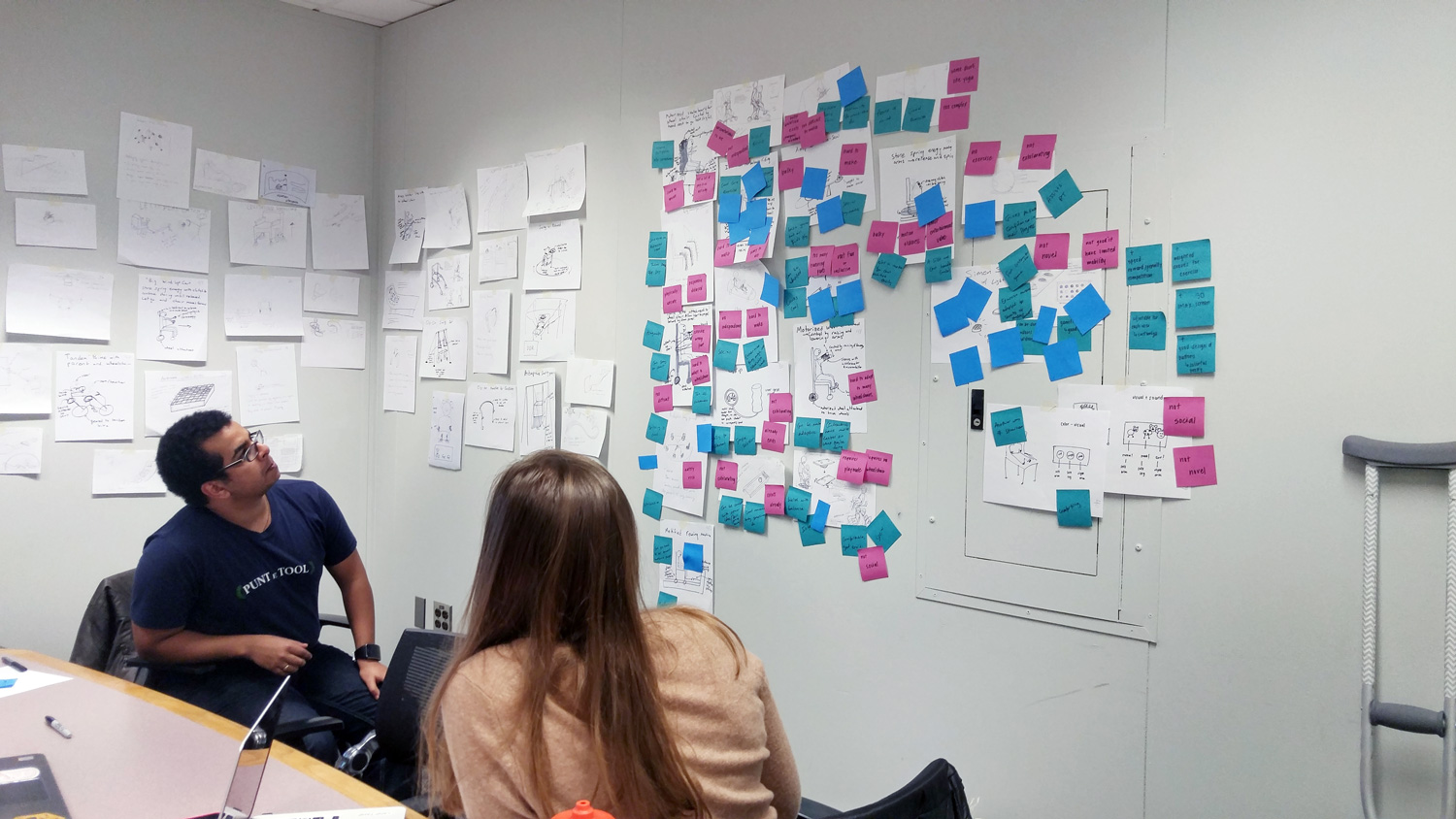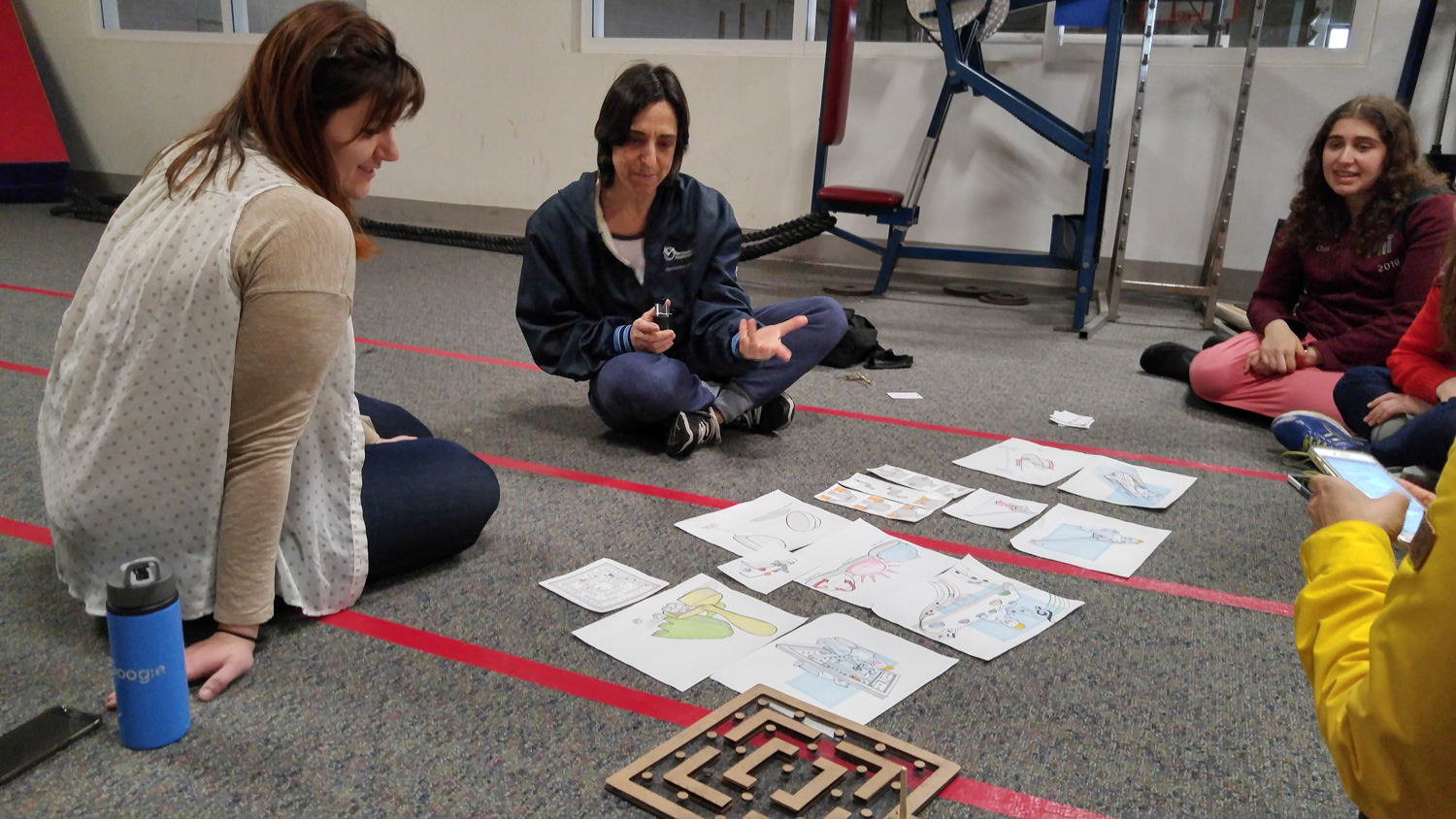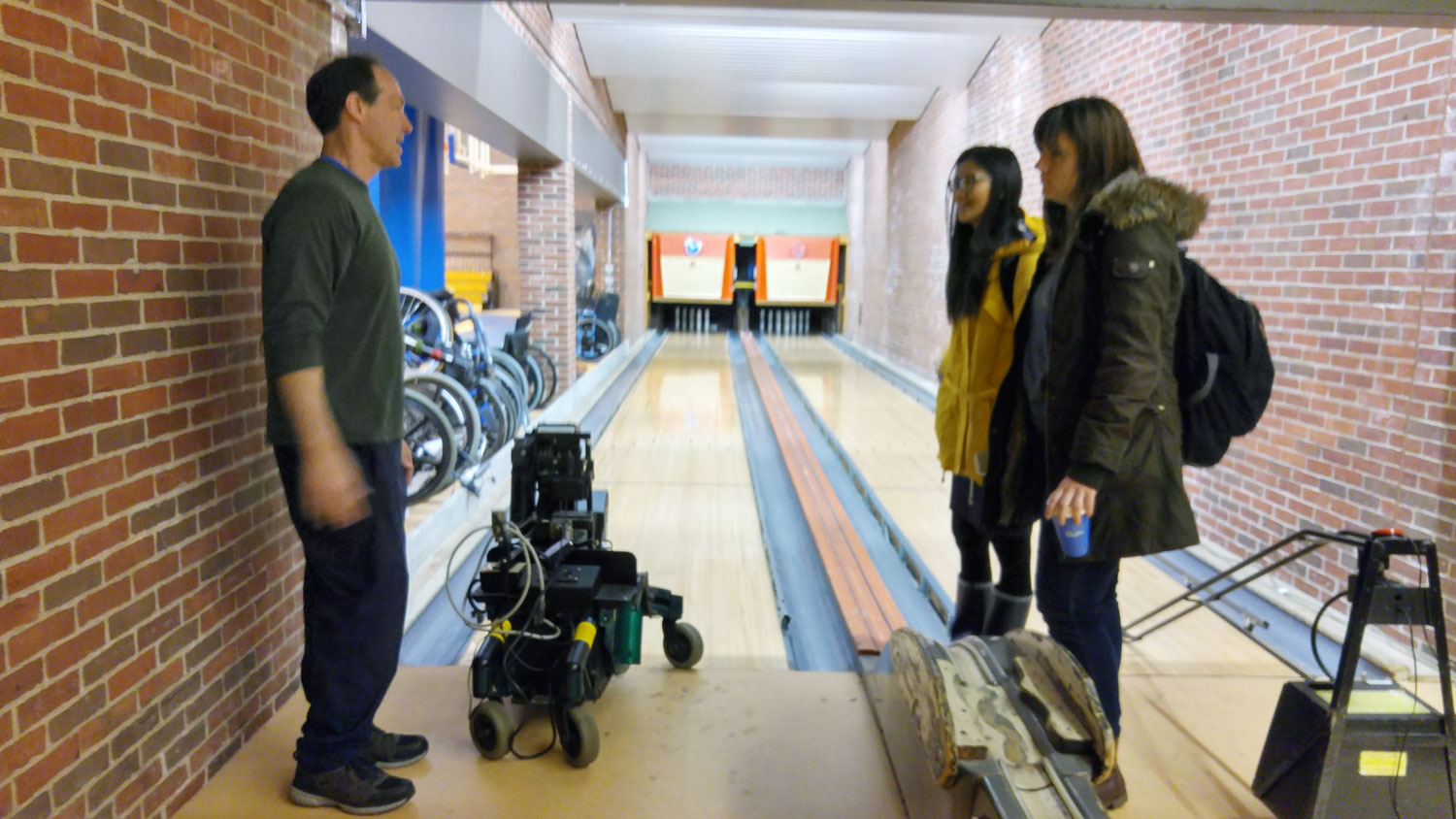 INITIAL TESTING
Rafi and Caryn responded positively in our very first user testing phase. After talking to a few more therapists and professional staffs, we decided go further with hovering motion sensor technology.
PHYSICAL + DIGITAL PLAY
With the emerging smart phone market today, I believe that it is crucial to use today's technology to our advantage. Given that 95% of the kids at the Mass Hospital School have an iPad, incorporating an app that allows the parents to be constantly updated and encourages the kids with positive reinforcement would be beneficial to both physical and mental health.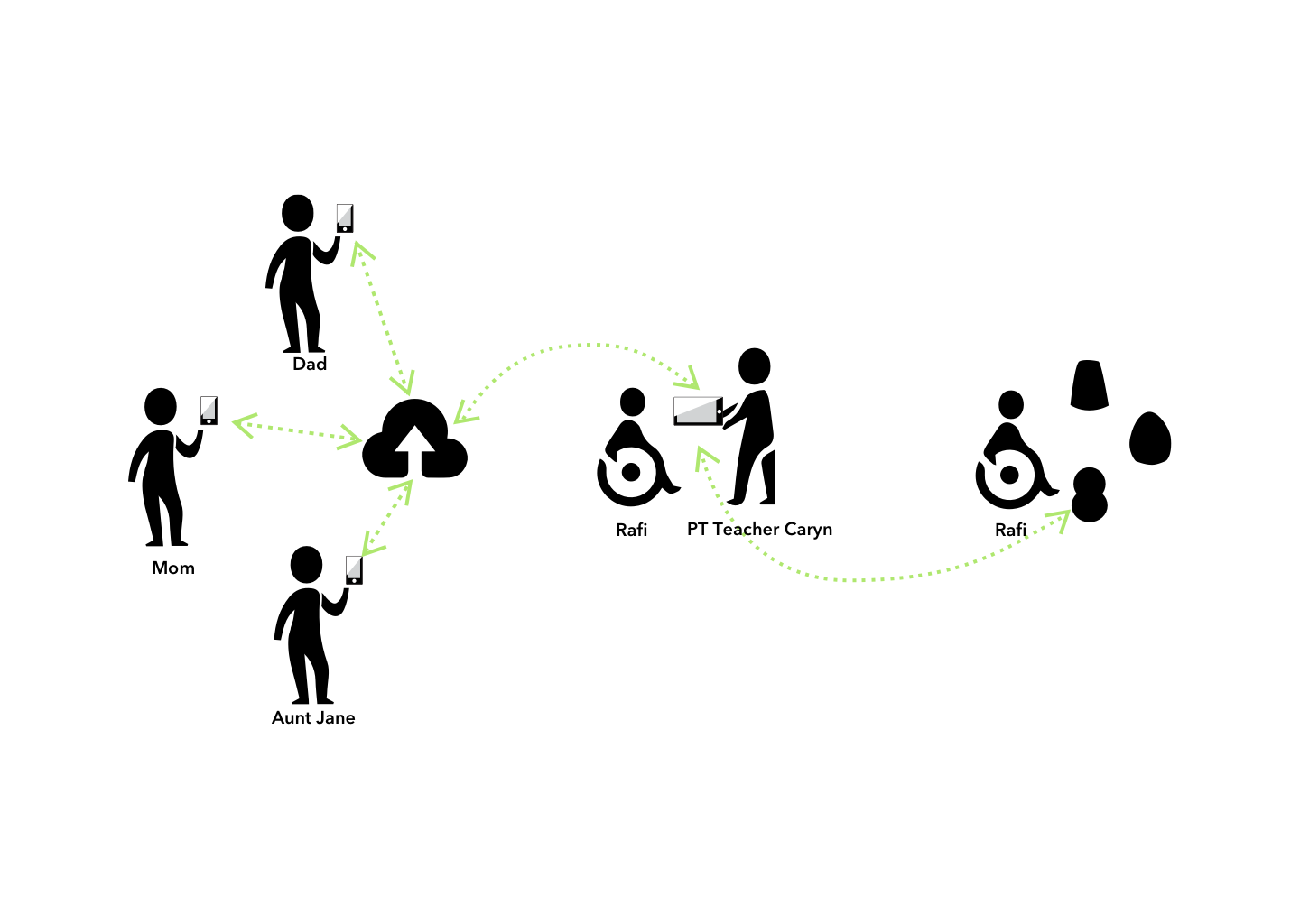 THE GAME MECHANICS
Game mechanics is crucial in terms of long term user-engagement. Asking questions from the user experience perspective: is there win/lose to the game? What is the user supposed to feel when he/she wins and loses?  How can the user feel fulfilled and accomplished after each gameplay? What keeps the child, parent, and caregiver engaged?